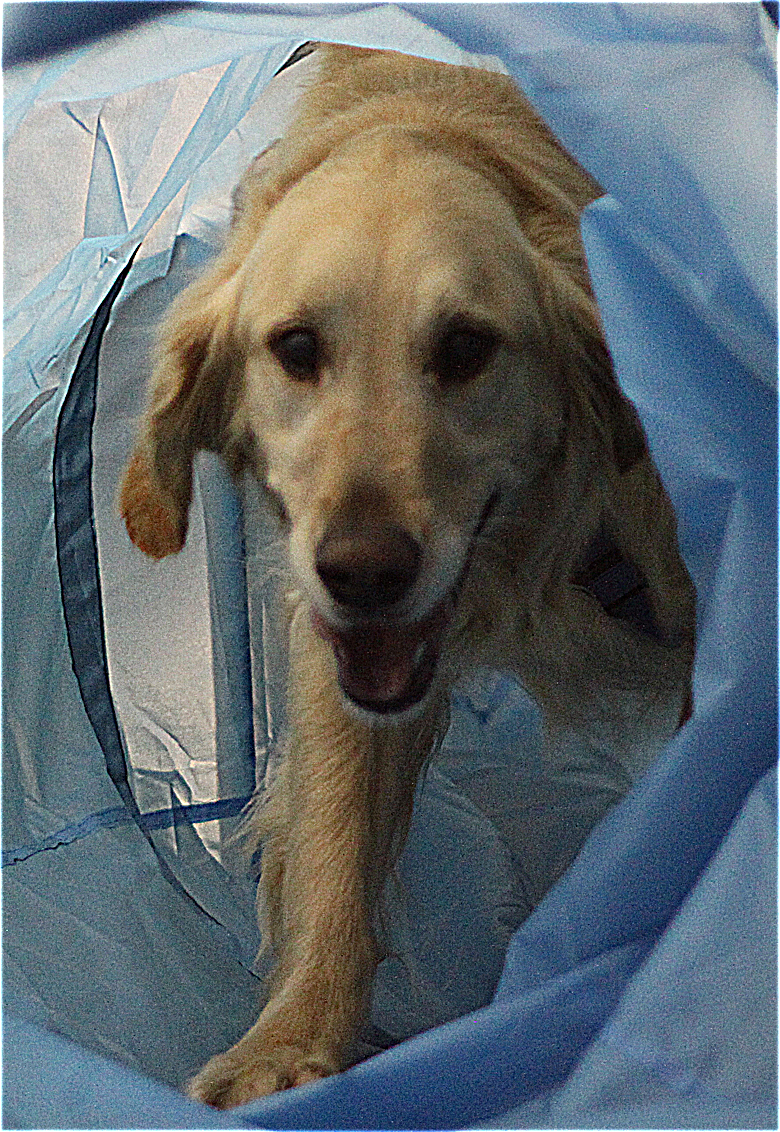 Fun And Games Dog Training Classes
Fun and Games Dog Training Classes are great for:
* Making time to play with your dog — It's so easy to to lose track of time. A weekly class makes you set aside time for the fun that you love to have with your dog.
* Teaching your dog to think in ways you want — Dogs are always thinking. Like children, they make better choices when you teach them what you prefer them to do.
* Stopping boredom — If your dog seems unhappy, bored, or is being destructive, doing something new with them may help!
* Older, injured, or physically challenged dogs — It's hard to find things to do with dogs who have limited mobility – most classes are not geared towards them. We can easily adjust all of our fun classes to match your dog's abilities, giving you the opportunity to try something new with your beloved pet!
* Learning something new and different. Do you want to new ways to practice old behaviors? Have you tried dog parkour? Do you like to solve puzzles with your pooch? Can Fluffy read flash cards or play the piano? Let's find out!
Email us at to register for class today!
Skills Games
Practice makes perfect, and Skills Games will help you get there! This class, for people who already have basic dog training skills but want more practice, will play lots of fun games that improve your dog's focus and abilities. Want your dog to sit and stay immediately, despite what is going on? We play On and Off and do Stay Ladders. Do you need to work on stays, despite distractions? Let's try Don't Bug the Bunny or maybe even Barksball. Loose Leash Leave-it, Temptation Tower and Corridor Challenge are great ways to practice leave-its combined with other behaviors, like come and leash skills. Need to get your dog more focused on you when around other dogs? Hot Lava is our favorite for this! Every week we'll play a variety of different games that get you great practice – most of which you can play at home, too. This is also a great option for people who want to get out and have fun without the pressure of home work or, in our open enrollment classes, a specific class schedule. (4 weeks, $65. Sometimes offered as open enrollment so you can easily match your class to your schedule. Open enrollment allows you to purchase a 4 class package and use them for any session in the open enrollment time slot between purchase and the stated end date.)
Check the class calendar for schedule and availibility.
Pooch Parkour
Want to build confidence while challenging your dog physically? Try our 3 part (4 weeks each) Pooch Parkour series. This training class uses physical obstacles to improve coordination, burn energy, develop a more self assured dog, and build an even better relationship with your best friend. Have you wanted to try out agility equipment like the teeter totter, A-frame, tunnels, weave poles, and platforms? Over the 3 part series we'll have you play on all of them. Here's the best part about Parkour though – you also learn to find obstacles in the environment! Will your dog walk on the top of a low wall? Will they jump up onto the picnic table? How about putting 2 paws up on a fence? Parkour allows you to have all that agility fun, at any time, without buying any agility equipment. Your walks will be more entertaining (and as a bonus, more tiring for you dog!) and your dog will be more confident and happy. Why is confidence so important? Because a confident dog is a safe dog! While we focus primarily enjoyment, we will discuss the International Dog Parkour Association's requirements for safety and earning titles if you are interested. This training class is especially good for dogs who are hesitant, differently-abled (we can adjust the challenges to suit every dog's abilities), or who just need more exercise. (4 weeks, $65)
Check the class calendar for schedule and availibility.
Brain Games
Want to take a little break from practicing obedience behaviors, but still have fun and work with with your dog? Learn how to get your dog thinking creatively. We introduce your dog to problem solving activities that teach them to think outside their usual box. Solving puzzles with hidden food. Thinking through problems to get to toys or treats. Learning to do unusual behaviors like pushing carts, riding a skateboard, or playing a musical instrument. Using their nose to find treats in a ball pit is our favorite to watch! We even teach them to read flash cards. Won't that be amazing to show off to your friends? I bet their dogs can't read! When you teach your dog how you want them to think, they tend to make better choices when given the chance. This makes your life less stressful. Not only is this class fun, it teaches you to work together with your dog, thus increasing your bond. And remember, a tired brain is a tired dog! (4 weeks, $65)
Check the class calendar for schedule and availibility.
Coming soon – Pack-tivites!
Do you have 2 or more dogs that you want to work together? Do you want to have a few tricks that your pack can do as a team? Pack-tivities is the class for you. We will discuss ways to train with more than one dog, as well as work on multi-dog tricks. Dogs must have good basic skills and be comfortable with dogs they don't know. No more than 2 dogs per handler. Class is kept small so reserve your spot early. If you're interested our future Pack-tivities class, email us at to be one of the first to take it.
And there are always more fun things coming!